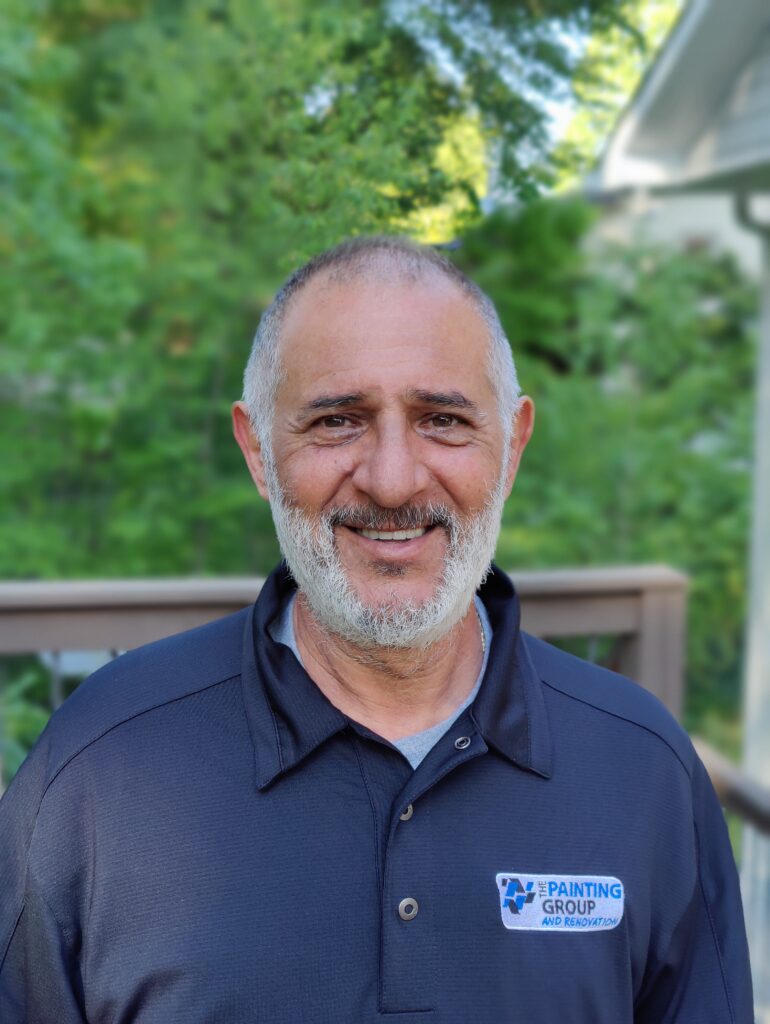 Sam Hamadeh
President
Sam Hamadeh is the brother of Steve and co-founder of our original family business. Alongside his brother, Sam learned the painting and remodeling trade through hard work and a desire to get projects done right. For over 30 years he has taught The Painting Group & Renovation's crews the ins-and-outs of proper work ethic and the need to be the best at what they do. Sam has also been a mentor in helping his eldest son Masom understand the rights and wrongs of the painting industry. Sam feels most at home when he is physically on the job. His knowledge and 40+ years of experience has proven to be one of the most valuable assets to The Painting Group & Renovation.
Masom Hamadeh
Vice President
Masom Hamadeh is Sam's eldest son. He has been working with The Painting Group & Renovation since April of 2003. As a teenager he worked hands on with his father and uncle learning the business. He was trained by both Sam and Steve and has over 20 years of experience in the Painting industry. He is a graduate of Kennesaw State University where he obtained his BS in Computer Science and Masters in Information Systems. Masom's main goal is to continue his family's legacy of top quality customer service and ultimately to continue building upon the family business' respected reputation as being one of the best painting contractors in the metro Atlanta area.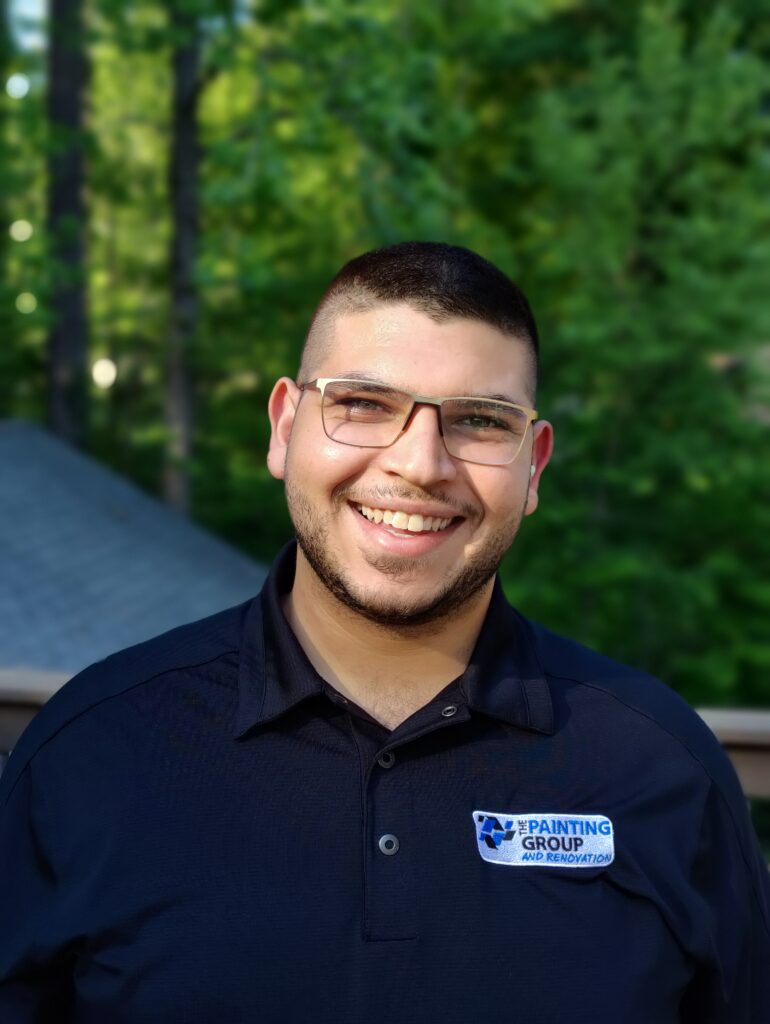 Raffi Hamadeh
Project Manager
Raffi is the newest addition to the family business. He is Sam's youngest son and Masom's younger brother. Starting in 2017, Raffi was personally trained by both Sam and Masom in the details of the painting business. Raffi has over 5 years of experience in management, customer service, painting, and business administration. He worked along side his father and brother as a teenager and learned all the detailed nuances of the business. He also believes that customer service, quality, transparency, and communication is key to any successful business. He will be out managing projects and answering any questions or addressing any of your concerns.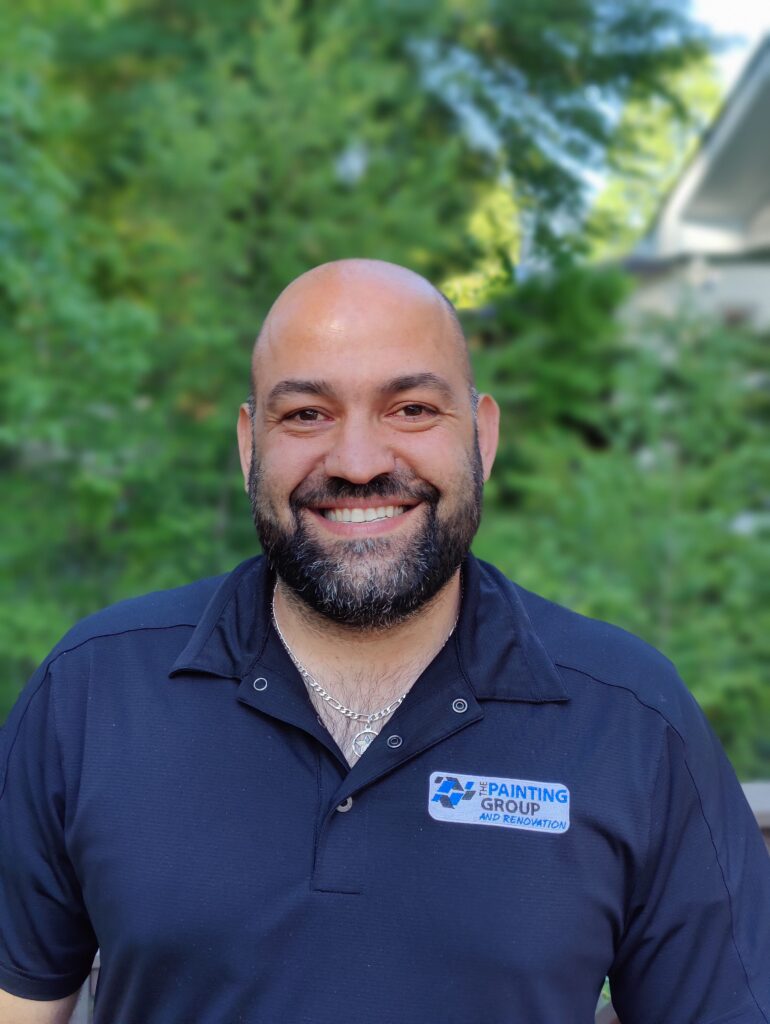 Rabee Shams
Project Manager
Rabee is Sam's son in law and Masom and Raffi's brother in law. After moving back to the United States in 2016, Rabee has been an essential part of the family business. Rabee has over 10 years of experience in management, construction, and the handy man industry. Painting, handyman, electrical, drywall, and carpentry work are his strengths. He was personally trained by both Sam and Masom. He has contributed greatly in educating our crews and answering our customer's questions during our free consultations. Rabee feels at home when managing the job sites, answering questions, giving free quotes, and ensuring our customers are happy.
The Painting Group & Renovation's commitment and motto
We are committed to providing the absolute best customer service found in the industry. We are also dedicated to providing you with quality work, professionalism, and customer service that is second to none. Committed to Excellence is not just our motto – it is our main priority. We have been providing the Atlanta area with top notch quality and service since Sam and Steve Hamadeh opened up our family business back in 1992. With over 50 years of combined experience, The Painting Group & Renovation can handle any job – big or small, residential or commercial. We have never advertised for work due to our repeat customers and their referrals. We are meticulous when it comes to cleanliness, quality, and customer service. We strive to provide timely estimates, a detailed scope of work, and accurate time frame for our jobs to be completed, and of course – honesty and integrity. We treat our customers' homes as if they were our own. Hard work, commitment, tenacity and the desire to do whatever it takes to be the best, but most of all, the right people – like the ones you will find at The Painting Group & Renovation.
why choose The Painting Group & Renovation?
---
Locally Owned and Operated since 1992
The Painting Group & Renovation is a family-owned and locally operated painting contractor which is not nationally franchised. One of our family members will personally give the estimate, supervise the project, and handle all details of the project to ensure the complete customer satisfaction.
FREE Detailed and Professional Estimates
One of our family members will provide every estimate at our customers' convenience. There are no "middle men", estimators, or salespeople. Each contract will detail the scope of work and will specify the exact products/materials that will be used. NO down payment is ever required for jobs less then $8,000.
Quality Work
Most of our crews have been working with the company for over ten years. Each crew has a foreman who was personally trained by Sam and is always present at the job site. Each project will be completed in the contracted time frame and will be monitored by one of our family members. There will also be a final walk-through with the customer to ensure complete satisfaction.
Numerous Satisfied Customers
Don't just take our word for it - see what our satisfied customers have been saying on Facebook, Google, Yelp, and our Blog.
Licensed, Fully Insured, and Workers Compensation Certified
Many Atlanta-based painting companies do not carry insurance to protect customers against damage done to their home. We also respect our employees and ensure they are protected. Other companies see this as a way to cut overhead and minimize operational costs. We do not believe in cutting corners whatsoever.
Reliability, Dependability, and Our Commitment to Excellence
Being a local family-owned business, the ability to communicate with our customers is key. We are available to answer any questions after hours and on weekends. The bottom line? Our customers come first.
CONTACT US TODAY for a FREE estimate! We can handle any paint job – big or small, residential or commercial.